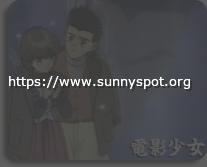 Many works of anime are based upon successful manga series and Video Girl Ai is no exception. Written and illustrated by Masakazu Katsura, the story that unfolds in the manga is more complicated and proceeds much further than that presented in the anime! Thus, collecting the Video Girl manga is a must for any Video Girl Ai fan. It is one of the few longer manga series to have been translated into English in its entirety (by fans).
The Video Girl Ai anime is a six part OVA (Original Video Animation) series which was produced by I.G. Tatsunoko. The series was released in 1992 by Jump Video. It roughly covers most of the material found in Volumes 1 and 3 of the manga (and some of Volume 2). The character designs for the anime remain faithful to the manga style and the overall animation is excellent. However, viewers should be warned that the ending of the OVA series is rather inconclusive and may leave you wishing for more!
This is an entry from Alan Takahashi's "Anime Pocket Guide" :

One day, Yohta is walking home. He's just been told that the girl he likes (Moemi) likes someone else. Trying to cheer up, he rents an 'explicit' video tape from a weird rental shop, and when he plays it, Video Girl Ai pops out of his screen to comfort him. Unfortunately, Yohta's VCR is on the blink, and Ai appears minus a large part of her bosum, and with a new and dangerous mischievous personality...